About Us
Lazy Tours Co., Ltd.
We are a small family-run business which operates live-aboard cruises along the Thailand coast of the Andaman sea with our ship "DAUW TALAE 2" (Star of the Sea).
Since 1997 we have offered our journeys between Phuket and Krabi from November, through May. More than 150 trips have been successfully accomplished without an  accident or mishap. About 3500 guests have enjoyed our cruises in the passed years and returned home as good friends, many returning.
My wife Duang and I (Ray) take care of all the needs of our guests with the help of five additional crew members (mainly relatives).
We love our Chinese junk and our profession, and so enjoy sharing our life-style to make your holiday a vacation of a lifetime.
The ship was designed and built by our selves and we take full care of all maintenance to ensure safety and your comport.
Our personal touch will make you and your friends feel secure and relaxed. That's all what makes the atmosphere so friendly, enjoyable and our "Dauw Talae 2" so special.
Some of our boys swap in duty – but Duang and Ray will be always on board.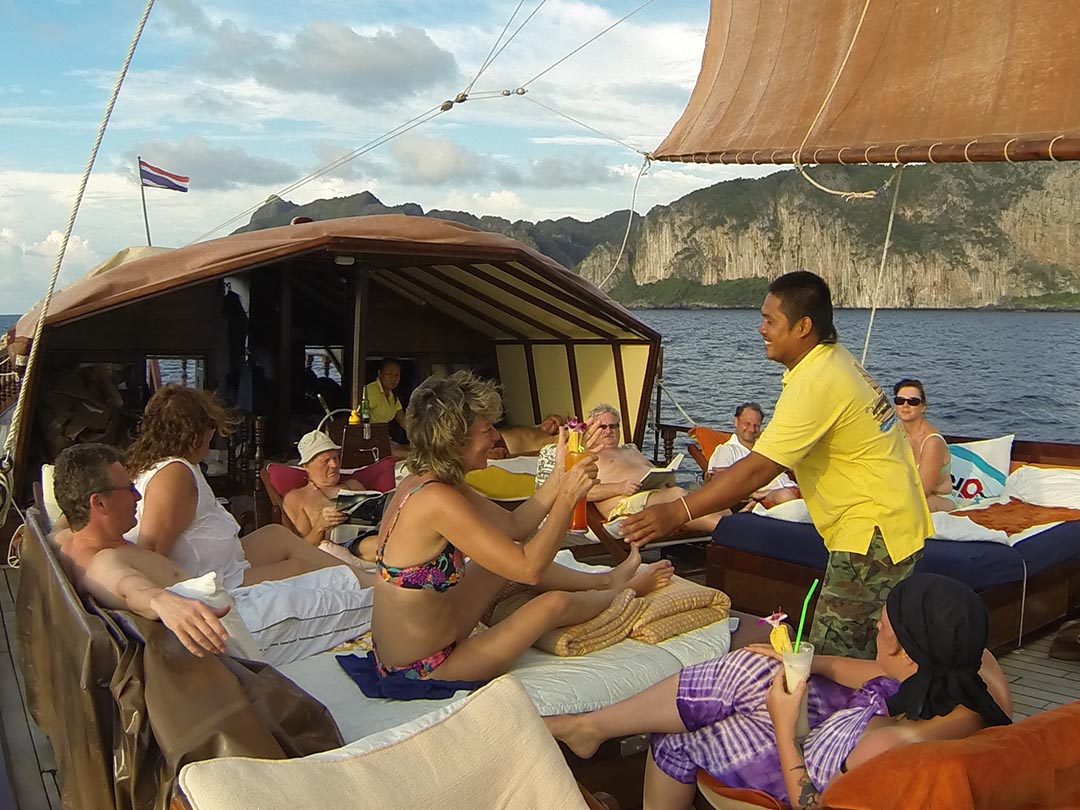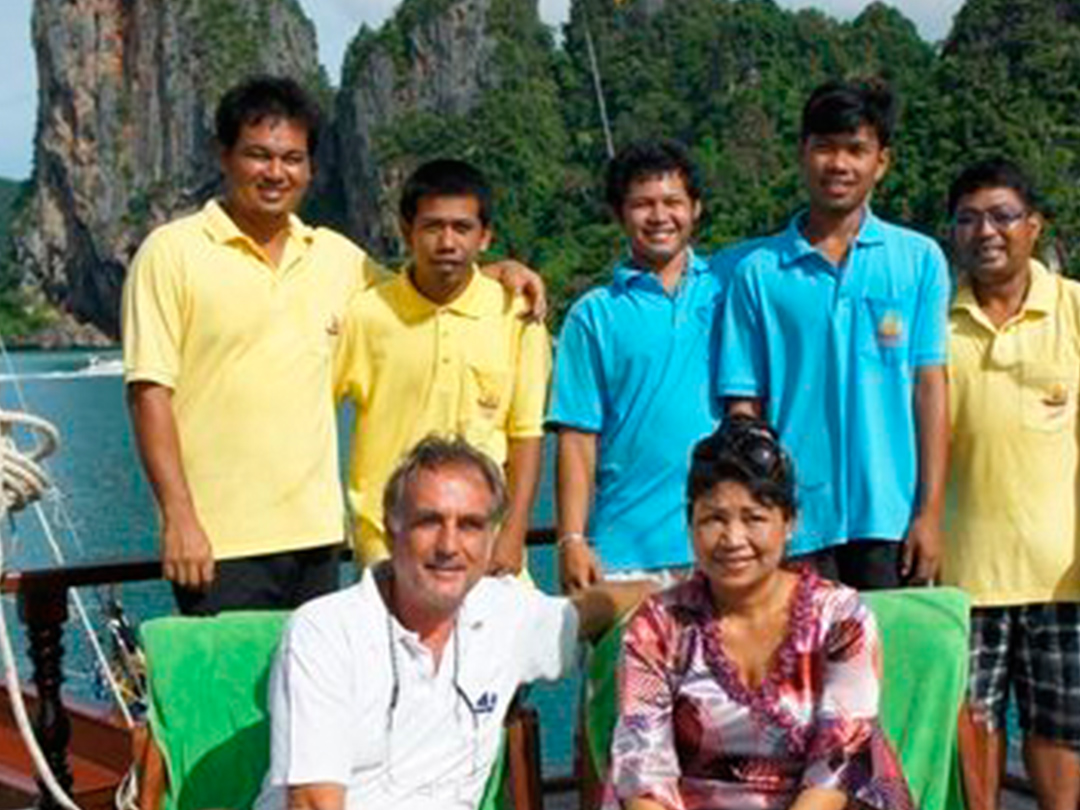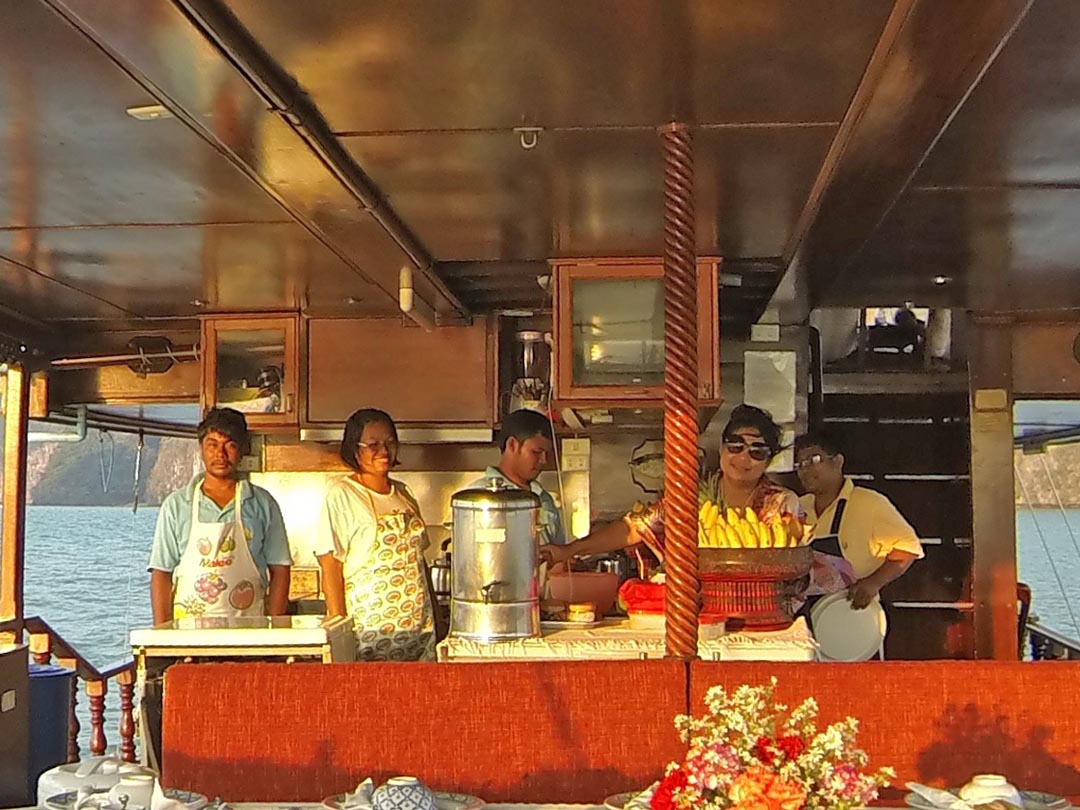 Raimund Fehrmann
— Captain, Dauw Talae